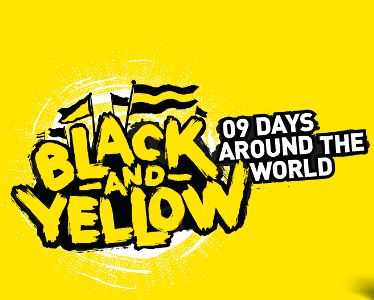 Wieder eine neue Idee von Topps, um Geld zu machen: Das Unternehmen hat sich gemeinsam mit dem Partner Borussia Dortmund die "BVB Summer Tour" ausgedacht: An neun Tagen vom 10. bis 18. Juli veröffentlichte man jeweils drei neue Trading Cards, deren Hintergrund Länder wie die USA, Brasilien, Polen oder China zeigen. Titel der Kollektion: "Black and Yellow – 09 Days around the World".
Topps dazu: "Feier mit uns die Borussia Dortmund "Summer Tour" mit Karten aus aller Welt! Halte Ausschau nach Legenden und aktuellen Spielern in länderspezifischen Designs, während Topps den BVB auf ihrer 9-tägigen virtuellen Tour begleitet."
Die Kollektion ist nicht wie in der Vergangenheit als Komplett-Set zu einem festen Preis erschienen. Stattdessen kostet eine Karte satte 8 Euro. Angesichts von 27 Spielern kostet die komplette Kollektion also heftige 216 Euro! Nur etwas für Hardcore-Fans, bei denen das Geld (zu) locker sitzt. Zusätzlich zu den regulären Karten gibt es auch noch Parallels und Autogrammkarten – zum Preis von bis zu 5.185 Euro für eine Karte (Haaland-Autogramm als Unikat in Gold)!