Spannende News aus dem Ausland. In den USA wurde nun das neue Panini-Fußball-Sticker-Album "Road to 2018 FIFA World Cup Russia" angekündigt. Es soll im April erscheinen – hoffentlich dann auch in Deutschland. Ein Auszug aus der Ankündigung auf buysoccercardsonline.com:
"The album will include 64 fantastic colour pages to showcase your collection the right way to include all 480 stickers within it!
This collection will include all of the top national teams from around the globe that are hoping and working to qualify to play in the 2018 World Cup. Some fan favourites to be included are Germany, Argentina, Chile, Belgium, Brazil, and Spain!
The album provides collectors or fans with separate pages that make the perfect spot for the teams' top players. You'll be able to collect all of the greatest soccer stars, including Messi, Ronaldo, Neymar, Bale, Suarez, Neuer, Javier Hernandez, Pogba, Alexis Sanchez, Griezman, and so many more!"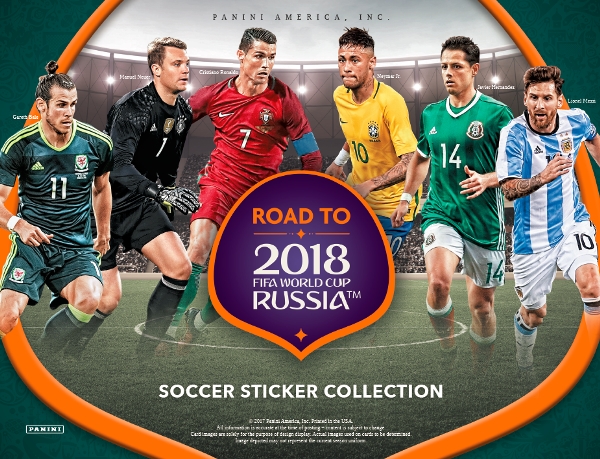 Im britischen Fachmagazin "Toy World" gibt es einen noch größeren Ausblick auf die kommenden Panini-Kollektionen des Jahres. Ich zitiere:
"Major Sticker and Trading Card Collections for the first half of the year include Home Nations which features all of the UK's footballing countries subject to World Cup qualification, Beauty and the Beast, Guardians of the Galaxy 2, Road to World Cup 2018 and Cars 3. Other releases arriving later on in the year include the FIFA 365 Sticker and Trading Cards and Disney Princess, My Little Pony and Thor Collections."
Welche der Kollektionen auch in Deutschland erscheinen, ist derzeit noch unbekannt.