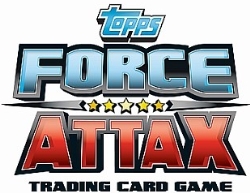 Im März sollen in Deutschland neue "Force Attax"-Karten von Topps erscheinen. Sammelbild.info berichtete bereits ganz kurz darüber. Nun habe ich erste Mini-Infos zum Thema der Cards. Es wird tatsächlich das gesamte "Star Wars"-Universum sein. Auf einer australischen Händler-Seite steht folgendes:
"Explore the Star Wars universe like never before with a brand-new Force Attax collection which spans across all 7 films plus the newly-released Rogue One: A Star Wars Story!
With over 270 collectable cards, Force Attax 2017 brings together classic characters like Anakin Skywalker, Han Solo and Obi-Wan Kenobi and, for the first time, amazing new characters like Jyn Erso, Director Krennic and K-2SO.
See how familiar heroes have evolved across the films and uncover the saga's most iconic characters as each film is given its own subset. The new Force Attax is the ultimate collection for fans both old and new."